Welcome to Surrey Gynaecology
The journey through the various phases of a woman's Reproductive Life can present its challenges at every step along the way. From puberty and teenage years, fertility, child bearing and its aftermath, then peri-menopause and post menopause, it is a continuous transition often with very little help available to explain and support women on this journey.
Read more
The Practice
Kevin and Elizabeth are available for private consultations in Weybridge, Windsor, and Cobham.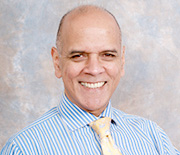 Kevin Gangar – Consultant Gynaecologist
MA MB BChir Cambridge
LLB (Hons) Bachelor of Laws
FRCS (Fellow of Royal College of Surgeons)
FRCOG (Fellow of Royal College of Obstetricians & Gynaecologists)
Formerly Lecturer/Ag. Senior Lecturer at Imperial College School of Medicine, London
Formerly Research Fellow, Menopause Clinic*, Kings College Hospital, London (*

See peer-review publications

)
With over 20 years of experience as a consultant, Mr Gangar brings knowledge and expertise to help you find effective treatments and informed solutions.
Elizabeth Gangar – Gynaecology Nurse Specialist
Former Senior Nurse Specialist at Kings College Menopause Clinic, & Queen Charlotte's Hospital Menopause Clinic.
Private Gynaecology Services
We are seeing an increase in requests for less complex problems from women who cannot get a GP appointment for condition such as UTI, discharge, irritation contraception, STI concerns, problems with coils, smear tests  etc. Most of these can be managed by remote consultation.
Phone, video or Zoom appointments available at your convenience
---
The most obvious typical symptoms of menopause such as hot flushes night sweats etc usually respond to most standard HRT treatments. However, for many women, Menopause means much more.
It is important to individualise treatment to a woman's particular requirements;  this is vital in improving tolerance and effectiveness of the treatment and avoiding side effects (e.g. breast pain, skin breakouts, suppression of mood) as well as maximising symptom relief and improvement in quality of life.
---
For in-clinic services such as a smear test, lost coil, or other issue where an in-person appointment is essential.
---
An annual health check, advice and guidance, prescriptions and our professional helpline for support and reassurance.
Book a Consultation
To arrange a consultation, please book online or telephone 01932 830872
Payment can be made by BACS, PayPal etc,if not insured, or you do not have an authorisation number. Telephone and online consultations are payable in advance.